This March 11, we mark a milestone at Canadian Hearing Services (CHS) as we celebrate 81 years of providing services, products and education to empower the Deaf and hard of hearing. 
We have come a long way since 1940 when the National Society of the Deaf and the Hard of Hearing was born to further the cause of Deaf and hard of hearing people.
Innovation has been in our DNA from the very beginning.
It was in 1976 when CHS pioneered the first TTY network across Ontario. Today, our reach is national as CHS continues to innovate by now offering video remote technology via our CHS-Virtual Remote Interpreting platform, which connects users with interpreters from the comfort of their home in a safe and efficient way.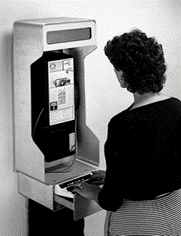 In 2020, we took another step forward with our corporate rebranding to reflect the organization's continued growth and evolution, always with our clients being front of mind. 
As part of the rebrand, The Canadian Hearing Society became Canadian Hearing Services, better reflecting our role as a multi-faceted service provider. With the concurrent adoption of our motto, Raising the Bar, we also reaffirmed our commitment to achieving the highest standards in hearing health care and setting a benchmark for the industry.
Over the past year, the COVID-19 global pandemic has provided CHS with the opportunity to shift gears to continue to support our clients during this unprecedented time. As an organization we were able to remain resilient, adapt, innovate and find opportunities for growth. 
In March 2021, almost a year into the global pandemic, CHS reached an incredible milestone – 200,000 virtual clinical visits provided! Our virtual business model continues to thrive, enhancing our reach nationally. 
We continue to move forward with our aggressive growth plan.  And we remain committed to listening to our clients, innovating around their needs and delivering services and products that  empower Deaf and hard of hearing Canadians to overcome barriers to participation.
A heartfelt thank you to our clients and families, staff, Board, community partners and donors for their support and contributions in making CHS what it is today.
We look forward to continuing to support our diverse communities for the next 81 years!