Executive Team
President and CEO: Julia Dumanian
 ASL
For more than 25 years, Ms. Dumanian has been leader and accomplished executive in the field of healthcare administration and operations. Serving in the public, non-profit and private sectors, she has held CEO and senior executive roles in multiple Canadian organizations.  
Recognized nationally as a transformational leader, Ms. Dumanian has a unique ability to maximize the impact of organizations that are built to deliver positive human outcomes and empower lives. She brings a passion and vision to every organization that she touches, and Canadian Hearing Services is no different. Inspired by a world in which all individuals have equal opportunity for participation – she is relentless in her pursuit of providing a barrier-free society for Deaf and hard of hearing Canadians. 
Ms. Dumanian has taken the bold steps necessary to set Canadian Hearing Services on a path to become the most comprehensive full-service hearing health care provider in Canada. An innovative and strategic Chief Executive Officer, She has set a five-year evolution that is overflowing with ambition yet grounded in a realistic and measurable blueprint. Her vision for the organization becomes attainable in part through her commitment to meticulous planning, but most importantly through her ability to empower and inspire her people.
Ms. Dumanian is unwavering in her belief in the potential that Canadian Hearing Services has to empower the lives of Deaf and hard of hearing Canadians. Through her commitment to the organization and her unique and unparalleled leadership style, she continues to raise the bar for the communities and people that she serves.
VP, Clinical & Community Services and Chief Operating Officer: Chantal Graveline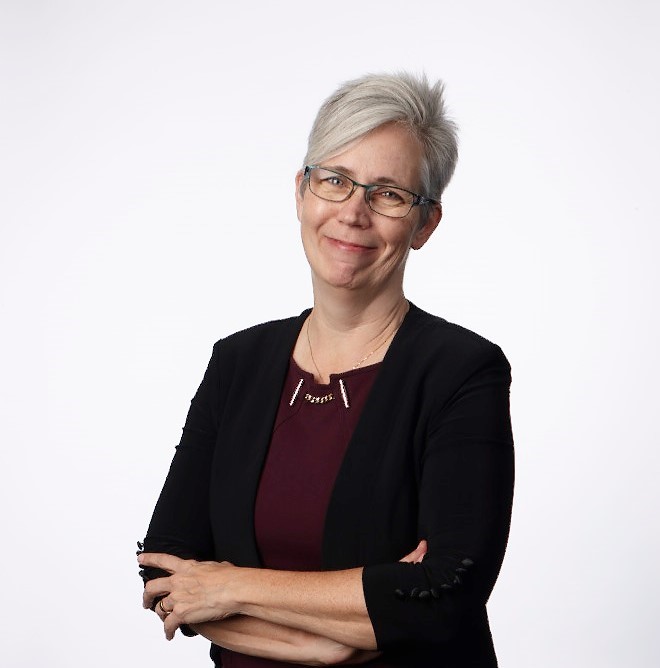 ASL
Dr. Graveline is an award-winning healthcare executive who is known to empower and inspire staff to achieve excellence. With 30 years of progressive leadership experience across the healthcare continuum for local, national and global organizations, she has led accreditation efforts, developed performance accountability frameworks, created internationally recognized clinical programs, and led successful funding and strategic partnership initiatives.
Dr. Graveline leads by example and has been a passionate, lifelong learner. She holds a Master of Business Administration from Western University, a Bachelor of Science in Physical Therapy from the University of Montreal, a Master of Science and a PhD in Neurosciences from the University of Toronto.
She has held executive and leadership roles at organizations in the hospital, community care and home care sectors including Spinal Cord Injury Ontario, Baycrest Geriatric Health Care System, Toronto Rehabilitation Institute, COTA Health and the Hospital for Sick Children.
VP, Business Development: Raymond D. King
 ASL
Raymond brings over 20 years of strategic business development experience, obtained in both the financial services (overseeing life sciences and medtech) and, over the past decade, directly within the healthcare sector. He demonstrates a proven track record and expertise in the development of new  domestic/international business markets, strategic planning and implementation, and relationship management, with significant healthcare experience in Asia, Europe, Middle East and North America. He also possesses a unique blend of business development and finance experience with related expertise in project management, strategic analysis and planning, international marketing and innovative communication skills.
His extensive experience in planning, structuring and executing business/strategic development programs for dynamic, growth-orientated, internationally focused organizations aligns with our overall investment and growth strategy, as well as with our ambition to position the Canadian Hearing Society as the national and global leader in providing services and products that enable Deaf and hard of hearing individuals to overcome barriers to participation. Raymond holds an MBA from McGill University, a BComm from the University of Calgary, and a BA from the University of Western Ontario.