Serving Thunder Bay and communities in the Thunder Bay district as well as Kenora.
Office Information
CHS Thunder Bay
717B Hewitson St.
Thunder Bay, ON
P7B 6B5
Hours of Operation
Monday-Friday 9AM-5PM
Office closed 12PM-1PM.
Additional Information
This CHS office is temporarily closed due to COVID, but we continue to serve the Thunder Bay area virtually. Click HERE for more information, or contact us at 1-866-518-0000 or by email at info@chs.ca. We apologize for any inconvenience this may cause.  
Please send mail to our head office location:
271 Spadina Road
Toronto, ON
M5R 2V3
Languages: English, ASL
For additional contact information, including program-specific contacts, please click here.'
Free parking is available directly in front of the building.
Wheelchair accessible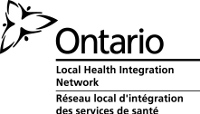 A funded agency of the United Way.