CHS Scarborough
3276 St. Clair Ave E. B221 – 2nd Floor,
Providence Healthcare, Outpatient Clinics
Toronto, ON
M1L 1W1
Additional Information
Wheelchair accessible
Languages: English, ASL
For additional contact information, including program-specific contacts, please click here.
For parking, follow the roadway on your right as soon as you turn into the property. Pass the entrance to Providence Hospital (which is on your left) and drive through the 'gate' (a traffic arm will raise up when you approach it). Follow the roadway as it curves left. You will see a way finding sign with a red square marked 'CLINICS'.  The entrance for the Outpatients CLINICS has a rust-coloured canopy and the door is marked '7A'. Park in this area.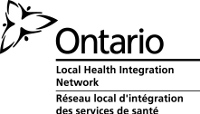 Declarations of Compliance:
April 1, 2020 – March 31, 2021
To request Declarations of Compliance from previous years, email info@chs.ca.